This video collection consists of highlights from researchers and institutions, testimonials from prominent individuals in the Thoroughbred industry, Vet Chats about current topics effecting horses, Welfare and Safety of the Race Horse Webinars and more, including a link to our YouTube channel.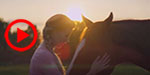 The research we fund, has an impact on both humans and horses everyday.
Check out our commercial.






CSU SESAMOIDITIS AND STIFLE STUDY PANEL-
Presentation at Fasig-Tipton CBA and GJCRF sponsors
Dr. Wayne McIlwraith and Dr. Chris Kawcak, Colorado State University
"Take Home" Points from CSU Stifle Research Paper
"Take Home" Points from CSU Sesamoid Research Paper



Sirolimus for the control of insulin dysregulation
Dr. Andrew Van Eps, University of Pennsylvania


Asthma, Performance and Omega-3s in Racing Thoroughbreds
Dr. Laurent Couetil, Purdue University



Hyperthermia and Acidosis in Exertional Muscle Damage
Dr. Michael Davis, Oklahoma State University


Injury Prediction from Stride Derived Racing Load
Dr. Chris Whitton, University of Melbourne



Diagnosis of Incipient Condylar Stress Fracture
Dr. Peter Muir, University of Wisconsin–Madison



Equine Recurrent Uveitis (ERU), or Moon Blindness
Dr. Joseph Larkin, University of Florida



Environmental Origins of Equine Antimicrobial Resistance
Dr. Brandy Burgess, Dr. Erin Beasley, and Dr. Emily Herring, University of Georgia



Understanding and Preventing Supporting Limb Laminitis
Dr. Andrew Van Eps, University of Pennsylvania



Explains The Positive Impact Of Grayson on Her Career & Research
Dr. Lauren Schnabel, North Carolina State University



How Their Team Is Working To Improve Both Human & Equine Lives
Dr. Laurie Goodrich, Colorado State University


The Evolution Of A Grant
Dr. Johnny Mac Smith & Board Member Charlsie Cantey



The Career Development Awards
Dr. Johnny Mac Smith & Charlsie Cantey



The Importance Of Research
Dr. Heidi Reesink, Cornell University & Former Career Development Award Winner



Shares How Research Helped Paynter Come Back
Dr. Laura Javsicas, Private Practice





UNDERSTANDING UTERINE BIOFILM
Dr. Ryan Ferris, Summit Equine-Interview with Rood & Riddle



BISPHOSPHONATES STUDY UPDATE
Dr. Heather Knych, University of California Davis



OPTIMIZING BONE GROWTH TO REDUCE EQUINE FRACTURE
Dr. Mariana Kersh, University of Illinois Urbana-Champaign



IDENTIFYING HORSES AT INCREASED RISK OF DEVELOPING SUDDEN CARDIAC DEATH
Dr. Molly McCue & Dr. Sian Durward-Akhurst, University of Minnesota
Download pdf of the slides in this presentation



ELAINE AND BERTRAM KLEIN CAREER DEVELOPMENT AWARD WINNER
Dr. Aileen Rowland, Texas A&M University



RHODOCOCCUS EQUI AND TREATING IT WITH INHALATION THERAPY
Dr. Noah Cohen, Texas A & M University & Dr. Jeroen Pollet, Baylor College of Medicine


EQUINE HERPES VIRUS
Dr. Arthur Frampton, Professor at University of North Carolina-Wilmington



EQUINE GASTRIC ULCER SYNDROME
Dr. Ben Sykes, Associate Prof. Equine Internal Medicine, Massey University



THERAPEUTIC USE OF STEM CELLS FOR TENDON AND LIGAMENT INJURIES
Dr. Lauren Schnabel, Professor at North Carolina State University



COLIC
Dr. Anthony Blikslager & Dr. Amanda Ziegler of North Carolina State College of Veterinary Medicine


EPM & WOBBLERS
Dr. Stephen Reed, Professor at The Ohio State University & Partner of Rood and Riddle Equine Hospital






Fetlock Injuries: Palmar Metacarpal Disease & How The Various Imaging Modalities Can Be Used To Help Diagnose It



Importance Of Transparency In Medical Records, Monitoring Horses Between Starts




Track Surfaces: International Standards For Racing Surfaces & The Expansion Of The Maintenance Quality System



California Necropsy Program: Lessons Learned From Dr. Sue Stover's Research




Equine Injury Database: 2019 Statistics & Racing Fatality Data






WinStar Fan Appreciation Day Event for Grayson-Jockey Club Research Foundation




Belmont Stakes Charity Celebration 2013






Dr. Thomas J. Divers,
Rudolph J. & Katherine L. Steffen Professor
Cornell University College



Dr. Luke H. Fallon, Medical Director,
Hagyard Equine Medical Institute
Why He Supports Grayson.



Dr. Mandi J. Lopez, Director,
Laboratory for Equine and Comparative Orthopedic Research and Professor
Louisiana State University



Dr. Kyla Ortved, B.Sc., DVM, PhD.
University of Pennsylvania School of Veterinary Medicine



The Importance of Supporting Grayson Foundation
Lauren Nicholson, Olympic Event Rider



US Eventing Association Research Partnership
Rob Burke, CEO, US Eventing Association




Taking Care Of The Horses
Dell Hancock GJCRF Chairman




Keeneland Magazine Interview
Edward L. Bowen, GJCRF former President




Michael Matz Show
Jumping Hall of Fame & Trainer




Laffitt Pincay
Hall of Fame Jockey



Laura Hillenbrand
Author of Seabiscuit: An American Legend




Dr. Larry Bramlage
Equine Surgeon and Grayson Board Member




Tom Hammond
NBC Sports broadcaster